Stories!: Reading is good for you, so read obsessively until your eyes bulge out comically from this glareing white font.
Art!: Ammuse yourself with doodles of concept artwork from gameing companies with mustashes attatched and orignal artwork by talented artists who infact do not come here.
RPG2K games: Mediocre fan made clones of cliches already abused in professional RPGs!
Poems!: Poetic fun; Poems, Riddles, and blank pieces of paper portraying something artisticy.
Contests!: Proove your mettle, or hit matel. Or something.
Guidelines: what you really don't care about, but should know before sending Stories, Art, or poems in... This page not avalable in minty flavor.
Contributer bios: Look! More Random excuses for content fillers! As if the page of honor wasn't enough, which it obviously wasn't.
Gameing!: Somewhat comical Gaming content! Thats still kinda orignal... isn't it?
Anime:! Reveiws and such of something that seems to revolve around rainbow hair and giant robots violently tapping one another.
Mailbag!: Read sounding intelligent e-mails I've revieced about varios topics that only revolve around violence towards me.
Advice colum!: Have a problem? Need serious advice? Well you've come to the wrong place, but come here anyway and learn how to not solve your problems!
Rants!: Hear people complain about varios things? Whats more fun then that?!
Humor:! Stuff that kinda resembles humor if you stand at a distance and squint.
Page of honor:! Credits for everyone whose made this site possible.
Message Boards!: Come and talk on the message boards, and dicuss... stuff... c'mon, we won't eat you. Unless you make sudden movements.
Pets!: Cute site pets that will force you to vomit in complete awe of their cuteness.
About me!: Death awaits those who dare enter from even shere boredom.
Links!: Go to more entertaining places, like stale webcomics and sites that insult your intelligence while begging for donations.
*please note that half of these pages hold no enept purpose.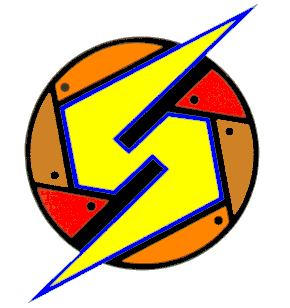 this page brought to you by lackofintelligence inco. All flameing death is prohibited unless given a lame or good excuse.



Previos Polls

I have refresed my browser on my index page...

...times




Sporks!





Why are you scrolling down this far? The contents up there.



....Please Don't click here...whatever you do